3 reasons our new Amazon Web Partner status matters for you.
Find out how Amazon Web Services helps you save money, get more done, and stay safe online.
For those not in the know, Amazon Web Services (AWS) is the world's most popular platform for secure cloud services; by some estimates, in fact, it currently powers up to half of all internet traffic worldwide. And now with official APN Partner status, our engineers and managers are certified to help your business get the most out of AWS.
So what does that mean for you?
1. You'll save money.
With APN Partner status, our Technology team has access to additional AWS capabilities that help scale your IT infrastructure in more cost-effective ways – while also delivering all the functionality your growing business needs. No compromises required.
That's because AWS offers many payment options, such as reserved instances, pay-as-you-go, and better architecture options, that lower costs dramatically for many customers. Essentially, you only pay for what you really need. Plus, by offloading infrastructure management to us, you can reduce the overall cost of maintenance even further.
2. You'll get more done in less time.
Beyond just scaling your IT infrastructure, we're now better able to help increase the agility of your teams and the scalability of your applications. By embracing AWS-powered application development technologies like serverless architecture and API management, we can offload operational overhead and automate testing and release processes. This reduces error rates and speeds up the release cycle — so not only will your products be better, they'll be market-ready faster.
3. You'll be even safer online.
The data centers and network architectures that AWS is built on are designed to meet the requirements of the most security-sensitive organizations in the world. That's why they're trusted by the likes of Netflix, LinkedIn, and Amazon itself. With AWS's multiple layers of operational and physical security working 24/7 on your behalf, you can rest assured that your data — and your business — is in safe hands.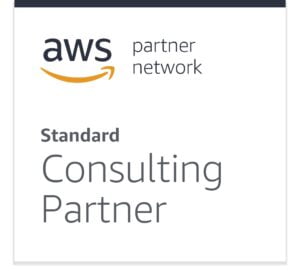 The above are just some of the reasons our new APN Partner status is great news for both Insource and our clients. To find out more about what AWS can do for your business, get in touch with us today.
Email aws@insourceservices.com, or call us on (781) 235-1490.